Brisbane father Adam Koessler with daughter Rumer, 2, who is living with cancer.  Mr Koessler has been charged over treating his child with cannabis oil, sparking outrage among Tamworth medical marijuana advocates.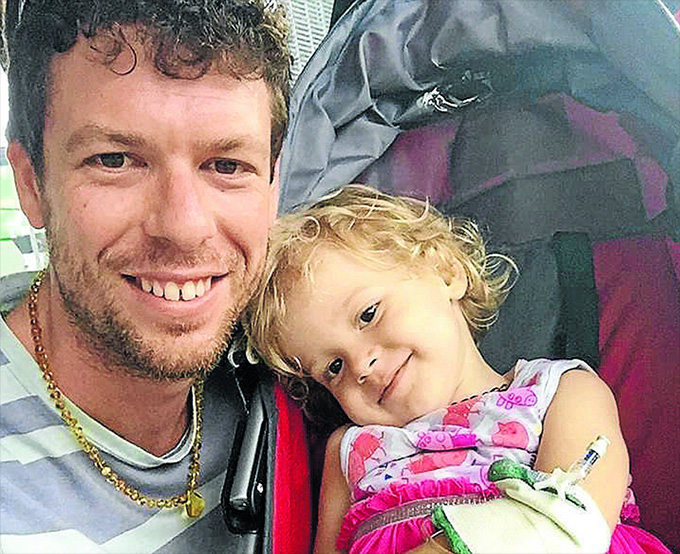 Tamworth medical marijuana campaigners are rallying behind a Brisbane father who has been criminally charged for using cannabis oil to treat his dying daughter.
Adam Koessler was charged at a Brisbane hospital last Friday for supply dangerous drugs to a minor after giving his two-year-old daughter, Rumer, medical grade cannabis oil in a desperate bid to treat her stage 4 neuroblastoma cancer.
Mr Koessler has been bailed to face court on January 20 but as part of his bail conditions is unable to have contact with his daughter.
Since being forced off the cannabis oil last week, Rumer's condition has dramatically worsened and she is now in intensive care on morphine.
The arrest has outraged medical cannabis advocates, who claim parents should have the right to treat their own children with an effective medicine.
Mr Koessler said the oil, which contains none of the compound which gets recreational users high, was having a "miraculous" effect on his daughter.
Read more here.