The ITNJ's Judicial Commissions
THE INAUGURAL JUDICIAL COMMISSION of INQUIRY into HUMAN TRAFFICKING and CHILD SEX ABUSE
On 15 June 2017 the ITNJ Board of Trustees issued an official announcement of its first ITNJ Judicial Commission of Inquiry into Human Trafficking and Child Sex Abuse (with proceedings to commence in 2018).
Subsequently, this Judicial Commission of Inquiry held a 3-day Seating in London, April 2018 – a tremendous success. Envisioned to continue holding hearings for nine months, (possibly extending to twelve or more depending on the amount of witnesses coming forward and crowd-funding results), the Commission of Inquiry plans to release an extensive Commissioners' Report.
Note: The website for this Judicial Commission of Inquiry is now located here: https://commission.itnj.org/ and features embedded videos of witness testimony at the Plenary Session Initial Presentment, Hearings, and Resolution that were filmed April 16-18, 2018 at Westminster Hall, London.  It also features subsequent digital testimonies during 2018 and 2019, and links to your complimentary digital copy of, The Sovereign Voice Commemorative Book highlighting this ITNJ Judicial Commission Seating.
These video archives are stored on secure servers, such that testimony and evidence will not be suppressed.  During this inaugural Judicial Commission of Inquiry, most hearings will be held in a virtual courtroom using video conference technology, with IP address masking to protect the location of witnesses.  Some hearings may be held in situ, to be determined.

At the end of the Judicial Commission of Inquiry into Human Trafficking and Child Sex Abuse, the panel of ITNJ Justices will issue Judgments, Declarations, and Recommendations.  Some recommendations may be to agencies of governments to investigate and take further action to prosecute cases that fall under their jurisdiction.  These judgments, declarations, and recommendations will have the weight of law.
Although the ITNJ does not have an enforcement mechanism, any enforcement agency (such as Interpol) or a national or local law enforcement agency of any country, would be acting within their own laws to take further action based on the findings of this Judicial Commission of Inquiry.
Following the Judicial Commission of Inquiry into Human Trafficking and Child Sex Abuse, an in-depth Commission Report plans to be released to the world February 14, 2020.
ITNJ Chief Justice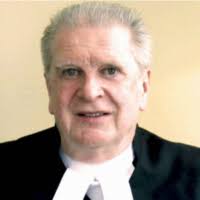 Sir John Walsh of Brannagh, GCStJ, FRSA, LLB, DipCrim (Melbourne), DipEd, BEd (Monash), DJuris, PhD, (C.P.U), GradDipLaw (ANU); Barrister-at-Law, (Kings' Inn, Dublin), Notary Public (Canterbury) International and Constitutional Lawyer. Who's Who Australia
ITNJ Justice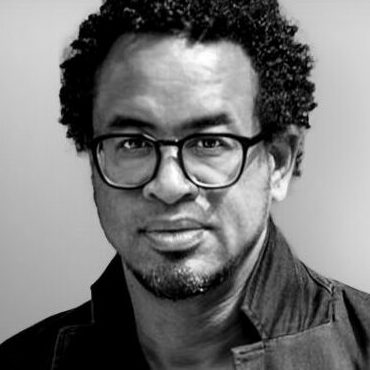 Dr. Christopher John Cleverly graduated from King's College, School of Law in 1988, and was Called to the Bar 1990, Middle Temple, London.  He holds an Honorary Degree of Doctor of Laws from the University of Reading, 2014, and was youngest Head of Chambers in the last Century. 
Dr. Cleverly founded and sold Event Data Correlation Limited to London Stock Exchange listed Global Gaming Technologies plc.  He has been constructing a network of blockchain groups and crypto currencies to aid the African farmer.  Chris is Chairman of Block Commodities Ltd on NEX, London.  He is also CEO of Made In Africa Foundation who started the first "Africa Rising" campaign in 2007.  They advise the UK and several African governments on rapid development of the continent.
ITNJ Commissioners
The role of an ITNJ Commissioner is to investigate cases, or direct their investigation; to present evidence to the Judicial Commission, or direct evidence to be presented; to collaborate in developing strategy; and to promote this Commission of Inquiry, such that its Mission and Goals be achieved.
Commissioners are fact-finders, educators, and moderators.  Their role in this particular Inquiry is to serve as an intermediary between survivors of child abuse as well as prisoners or known abusers willing to give testimony, and a judicial process of inquiry that is rigorous and that seeks to document in a transparent manner, these crimes against children in all their forms. Uniquely, the Commissioners seek to fill the knowledge gaps that have not been addressed by governments, think-tanks, academics or others — to strive to define and explain how many children go missing every year and what precisely happens to them, jurisdiction by jurisdiction.
Judicial Commissioners
Those who have accepted appointment to a seat on the panel of ITNJ Judicial Commissioners currently include: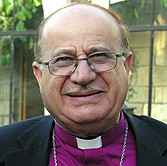 His Grace Bishop Riah Abu El-Assal
Former Bishop of Jerusalem, ITNJ Commissioner leading the ITNJ Truth and Reconciliation Commission. Wikipedia Page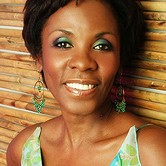 Dounne Alexander, MBE
Awarded MBE for her work in health sovereignty. Founder Profile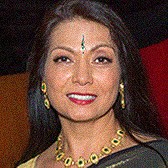 Vanita Patel, MBE
Patron and Supporter of Anti-Slavery International, awarded MBE for her work in educating on and eradicating human slavery.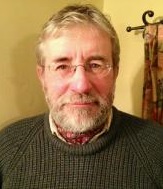 Justin Walker
Campaign Director, British Constitution Group, former commissioned officer in Yeomanry regiment (TA), journalist.
Rune Fardal
Rune Fardal is an editor who has worked with human rights issues in Norway for over 20 years. He has worked with child welfare and family-related issues and issues surrounding expert psychologists in the justice system. He has studied psychological issues around narcissism and psychopathy, has published books on the topic and has a facebook TV Channel, "Family Channel" which addresses issues related to child welfare violations of human rights and the justice system's miscarriage of justice.
ITNJ Technical Commissioners

Stephen E. Arnold
Arnold Information Technology, Author of The Google Trilogy, CyberOSINT: Next Generation Information Access, Dark Web Notebook, subject matter expert on de-anominazion of criminal networks, leading trainer of law enforcement on Deep Web discovery and sense-making tools. Long Biography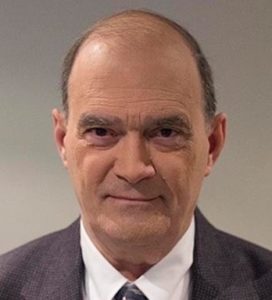 William Edward Binney
Technical Leader for Intelligence, National Security Agency; architect Thin Thread program within the rule of law, founder Pretty Good Knowledge. Government Accountability Project Biography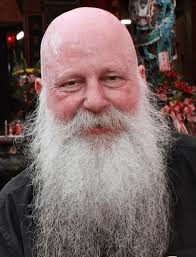 Arno Reuser
Open Source Intelligence (OSINT) Pioneer and founder of the Dutch Military Intelligence OSINT Service, today CEO of Reuser's Information Services. Home Page
Former Chief Counsel (ITNJ Seated Law Commissioner)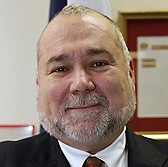 In loving memory – Robert David Steele
Chief Enabling Officer (CeO) of Earth Intelligence Network; recommended for the Nobel Peace Prize. Former Operations Officer (C/O) in the Clandestine Service of the Central Intelligence Agency, co-founder of the Marine Corps Intelligence Activity, founder of the modern Open Source Intelligence (OSINT) discipline, proponent for election reform, intelligence reform, governance reform and economic reform utilizing Open Source Everything Engineering (OSEE). Home Page
International ITNJ Advocates
These distinguished people have put their names forward in support of the International Tribunal for Natural Justice and its inaugural Judicial Commission of Inquiry into Human Trafficking and Child Sex Abuse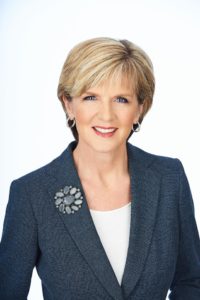 The Honorable Julie Bishop
Foreign Minister of Australia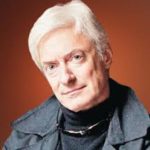 Dr. Laurence Brahm
International Political Economist, Mediator, and Lawyer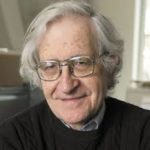 Dr. Noam Chomsky
Political Activist, Linguist, Historian, and Philosopher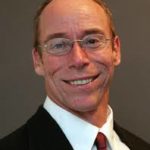 Dr. Steven Greer
Founder, The Disclosure Project, CSETI, and The Orion Project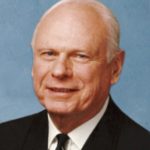 The Honorable Paul Hellyer
Former Minister of Defence, Canada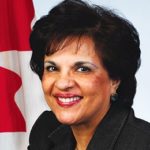 The Honorable Mobina S.B. Jaffer, QC
Senator for British Colombia, Canada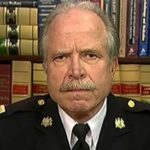 Captain Ray Lewis
Former Captain of Police, Philadelphia, Pennsylvania, USA
Advocate for the Occupy Movement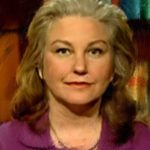 Ms. Susan Lindauer
Former CIA Intelligence Officer and 9/11 Whistleblower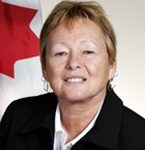 The Honorable Sandra M. Lovelace Nicholas
Senator for New Brunswick, Canada
Member of the Order of Canada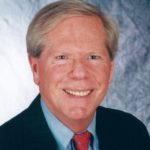 Dr. Paul Craig Roberts
Former Assistant Secretary of the US Treasury
Former Associate Editor of the Wall Street Journal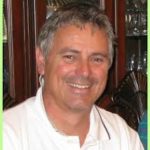 Mr. Michael Tellinger
Founder, Ubuntu Liberation Movement
Present Evidence to the Commission
Victims and witnesses wishing to present testimony and evidence to the Commission may contact us via a system with secure encryption and Swiss privacy protection.
Commission Website
The website for this Judicial Commission of Inquiry Into Human Trafficking and Child Sex Abuse is now located here: https://commission.itnj.org/
Some basic content is also hosted on either this website [ITNJcommittee.org] or the website of the International Tribunal for Natural Justice [ITNJ.org], as deemed appropriate.