Aotearoa (New Zealand) Chapter/Council of the Committee to Support the ITNJ
Kua tangi kee te Putatara… kia whakakotahi ai nga tangata o te Ao,
me te aroha, te rangimarie, te pono, ka tika…
Tihei Mauri Ora!!!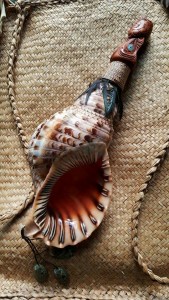 The call of the Putatara (Maori Shell Trumpet), it calls to unite the people of the world,
to love, peace, truth and justice!
I Celebrate The Essence of LIFE!!!
Mission Statement of the Aotearoa Council
The Mission Statement of the Aotearoa Council of the Committee to Support the International Tribunal for Natural Justice combines the vital need in our nation today for a society that reflects the wishes of its people and the requirement for a fair judicial system that allows justice to prevail for all.
The Aotearoa Council was established to cater for the many expected arrests of corrupt transnational individuals and corporations currently being exposed as the creators of global wars, laboratory created diseases, environmental destruction, rampant perpetual poverty and pestilence on a global scale and operating a global pedophile network.
It is the aim of the Aotearoa Council to ensure that natural and common law judicial courts are established to cater for the coming arrests, trials, sentences and imprisonment of those guilty parties and individuals as admiralty law courts have been corrupted where justice does not apply under such jurisdiction.
The Aotearoa Council of the Committee to Support the ITNJ stands for justice and total free will for every human being, of realizing equal rights and dignity for each member of the human family on beautiful planet Earth.  Our mission is to ensure this utopia is a reality and to bring about circumstances to allow for this to occur sooner rather than later!
The Aotearoa Council operates within principles of Magna Carta, Natural Law and Common Law and unites the many different cultures and peoples living in our nation under the one and only Creator based on truth, justice, do no harm to others, freedom of will and service to others with total love and respect for all living things; to ensure the health of the planet and all its creations within is paramount.
The Aotearoa Council seeks to embolden the nation to stand against tyranny of those wishing to enslave us through deceit and corruption within government, banking, commerce, policing, military and intelligence agencies and the many secret societies who have controlled our everyday lives for centuries that we now realise are to the detriment of the people of the world.
The Aotearoa Council will endeavour to uphold the Mana (Honour), Wairua (Spirit) and integrity for all people and their rights as human beings in the eyes of the Creator!
Our mission, and we have accepted this mission with open arms, commitment and passion, is to ensure this Mission Statement becomes a reality!
Profiles of the Aotearoa Council Members
Te Wairemana Zlamala
Ariki (Esteemed Leader)
Tohunga (High Priest/Spiritual Adviser)
Chief Councillor of the Aotearoa Council of the Committee to Support the ITNJ
Chief Councillor of the World Hereditary Council
Matua (Elder)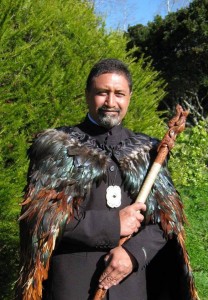 Te Wairemana Zlamala is a world renowned Spiritual Healer and has treated many people from around the world from Austria to Dubai to South America to NZ and has mentored people from all walks of life.  Te Wairemana is a qualified master and practitioner in many ancient healing techniques from around the world.  He has also founded many arts over the years that are now sought after globally.  Many of his sacred teachings today are now used in mainstream worldwide.  His lineage is from a long line of many Ariki leaders.  Te Wairemana has been appointed Ariki due to his prowess as an internationally recognised healer, a diplomat for change, and a supporter of sovereign indigenous rights, as well as taking the lead in connecting people in Wairua and Peace to regain the rights of the people worldwide.
Te Wairemana's healing retreat and home is based in the beautiful serene township of Moutere in the northern coast of the South Island of Aotearoa New Zealand.  He travels extensively and is associated with many indigenous cultures and peoples in countries who seek his guidance and healing on the many spiritual realms.  He is our mentor and adviser to maintain balance in a very unbalanced world and operates a retreat for those requiring isolation and solitude in order to find their true essence within.
Director/Owner/Founder
Te Puna Wairua Aotearoa Ltd
Te Puna Wairua Healing Retreat
O Te Wairua Whare Wananga Ltd
email:  [email protected]
Craig Collins
Natural Law Advocate
email:  [email protected]
Marama Sionetama
Te Pouwhakataurite (The Female Balance)
Poukaranga, Poukuia (Native Womens' Priesthood)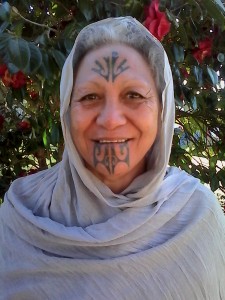 Practitioner of Traditional and Customary Protocols of Encounter
Nga mihi o te wa iti nei e ……. tena ra tatou katoa …
Papua New Guinea and Niue Island gave abundantly to a Te Atiawa woman of Aotearoa who grew us Kui Marama.…  Kui humbly shares, "her pedigree are her credentials."
Lineage, learned and natural skills our kui can assume lead host rolls in customary encounters of any kind in her Aotearoa.
She is a loving Kuia (female elder) and is cherished by her Hapuu (clan) and Iwi (Tribe) for her outstanding traditional and customary knowledge and protocols.
email:  [email protected]
Jenese James
Administrator for Aotearoa Council Communications and Correspondence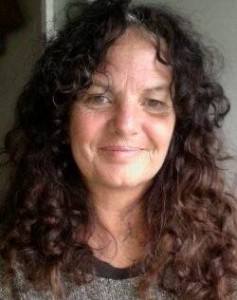 Jenese is politically and spiritually conscious, with many talents. A mother, Grand mother and wise woman, she created a magazine based on political, environmental and spiritual issues, and as an investigative researcher and writer, stands strongly against social injustice while being a powerful advocate for Natural Justice within her community and the world in general. Having run her own successful business Jenese brings a range of knowledge, organisational, secretarial, and management skills to the team.  She is a natural born organiser having initiated and organised events within her local community.
email:  [email protected]
Connect with us on Social Media
Please "like" our official Facebook page to keep up with latest news.
Contribute Funds for Court Costs
To bring our cases before the ITNJ will require an application fee of 1,000 GBP per case, and also court costs and related expenses.  At least three cases are under consideration, and there are preliminary expenses related to research and investigation.  Please contribute via PayPal to [email protected] and please share this appeal for contributions.
Join Us!  Volunteers Needed and Welcomed
The Aotearoa Council is growing, and we need volunteers!  Skills especially helpful include research, law, paralegal or legal secretary, administrative, social media, video, graphics, executive assistant, crowdfunding and fundraising, accounting, web publishing (WordPress), writing, blogging, and technical support.  Please contact us at [email protected] to volunteer.